JACKSON, MISS. – September 14, 2022 – John Reyer Afamasaga, Writer and Creative Producer of Oxford, Mississippi, has been awarded a $4,250.00 grant from the Mississippi Arts Commission. This grant is a portion of the more than $1.4 million in grants MAC awarded in the Fiscal Year 2022 and will be used in developing the Door Ajar feature film. The grants are made possible by continued funding from the Mississippi State Legislature and the National Endowment for the Arts.  
 "The state's arts community has displayed such resiliency during tumultuous times, and we are very pleased to provide grants to these worthy artists," said Sarah Story, executive director of MAC. "Mississippi's artistic legacy was built through the talents of its exceptionally creative citizens. These funds help support the next generation of amazing artists and ensure that the story of artistic excellence in our state lives on."
 Door Ajar is a feature film about the life of M.B. Mayfield, an artist from Ecru who learned to paint at the University of Mississippi while working there as a janitor in 1949 during Jim Crow. He did it through a door ajar while sitting in a janitor's closet, no less. 
 Afamasaga has already produced a documentary about Mayfield, which won Best Mississippi feature at the 2019 Oxford Film Festival. 
 Investors for the multimillion-dollar production to be shot in and around Oxford are being courted. An internationally recognized cast involving at least two A-Listers will be assembled around a director whose vision is true to the Black Experience. 
 The Mississippi Arts Commission is a state agency serving more than two million people through grants and special initiatives that enhance communities, assist artists and arts organizations, promote arts education and celebrate Mississippi's cultural heritage. MAC is funded by the Mississippi Legislature, the National Endowment for the Arts, the Mississippi Endowment for the Arts at the Community Foundation for Mississippi, and other private sources. For more information, visit www.arts.ms.gov.
 For more information about Door Ajar, the feature film please contact John Reyer Afamasaga: johnreyer@3times.org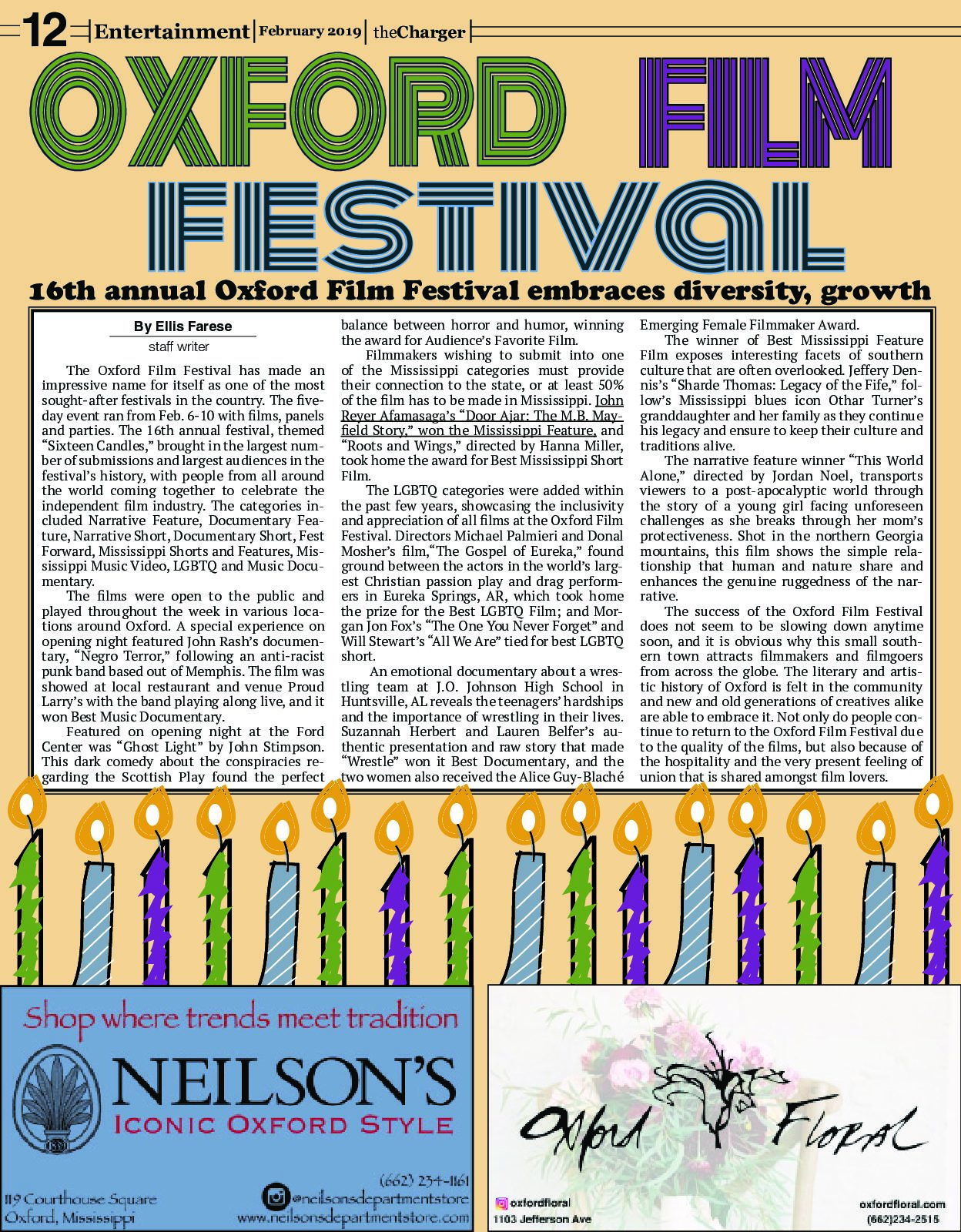 meta-story
3x uses the meta-story frame-work to develop entertainment products that benefit the community and its partners.

Partnerships
3x partners with organizations community-wide in the delivery of mutual benificial outcomes socially and financially.

prodco
3x seeks professionals to produce, distribute, and market its stories and derivative products locally and globally.
frame-work
The 3x meta-story framework considers all mediums, formats, and audiences when designing and creating singular story modules and their derivatives. The arc of a protagonist's journey in a story is central to the meta-story framework giving it cognizant familiarity at every touchpoint with its audience—whether it's the novel, the video game, or the movie of the story.
community-wide
The success of a 3x production is measured by its community reach in terms of utilization and rewards. End to end, a 3x production aims to engage  the community
at multiple levels and at every opportunity.
co-productive
3x prodco is a cooperative structure in which entities conduct business during production with passive revenue streams that come online before the production wraps or derivatives go on sale.
Coming Soon
The 3x Blog & Merch is a creative outlet in which we share insights about the creative process. Each blog is accompanied by commemorative merchandise.